One of the most precious gifts a person could get when they are struggling with an illness or a scary disease is to have some high-quality companion care in their home. The truth is that most people can't afford to quit their jobs so that they can take full-time care of their elderly parents or other relatives that might be stricken with a serious illness. Instead of leaving a loved one alone and isolated to fend for themselves, the option of bringing on a professional companion is a sparkling ray of hope for millions of people.
What is Companion Care?
Companion care is when a person that is suffering from an ailment of life gets a person to come into their lives and help them with their daily routines. Whether it is making meals, helping to bathe, bringing to appointments, washing dishes…or all of the above…a companion is a person that helps the people that need it most.
In some situations, a companion care professional will live in the home with the patient, while in others the companion will show up and be part of the patient's life during business hours, or whatever hours they are assigned to be present.
The concept of this type of care goes beyond the shallow relationships between a client and their caregiver and branches out into a meaningful, lasting relationship between a person and their companion.
People that are struggling with medical issues and have a hard time doing things on their own can greatly benefit from having a fully-qualified companion to help them live life and be as independent as possible.
What Does a Companion Do?
The short answer to this question is virtually anything the patient needs. The duties of a companion will vary from one person to the next depending on the needs of the person. For example, if a person is struggling with Alzheimer's Disease and has significant dementia because of it…but they are still able to walk around and do things, the duties of the companion would be much different than if the patient was in a wheelchair and paralyzed.
Since the situation will be different for every person, some of the general things that a companion will assist with are:
Meal planning

Appointment help

Escort

Reminders for meds

Shopping

Housework

Laundry

Transportation
Some of the patients may have dogs, cats, or other pets. The companion could help to take care of these as well.
Basically, a companion will come into the home and help the patient to live their best life for as long as they need. Some people are temporarily disabled or ill, while others have lifetime chronic problems…while others only have a short time left to live. 
In any event, the primary objective of the companion care specialist will be to the friend that the patient needs to help get them through their tough time.
There are countless scenarios and situations that could be possible for a person that has a need for a companion. Depending on the circumstances the companion could be of assistance with anything from helping the patient use the restroom to helping them tidy up their front yard.
Who Needs Companion Care?
The truth is that there are not any specified criteria that state who needs this kind of assistance. However, the kind of people that could use the help of another person are people that have a hard time doing things on their own:
People struggling with illness

Elderly people

People struggling with injuries

People struggling with dementia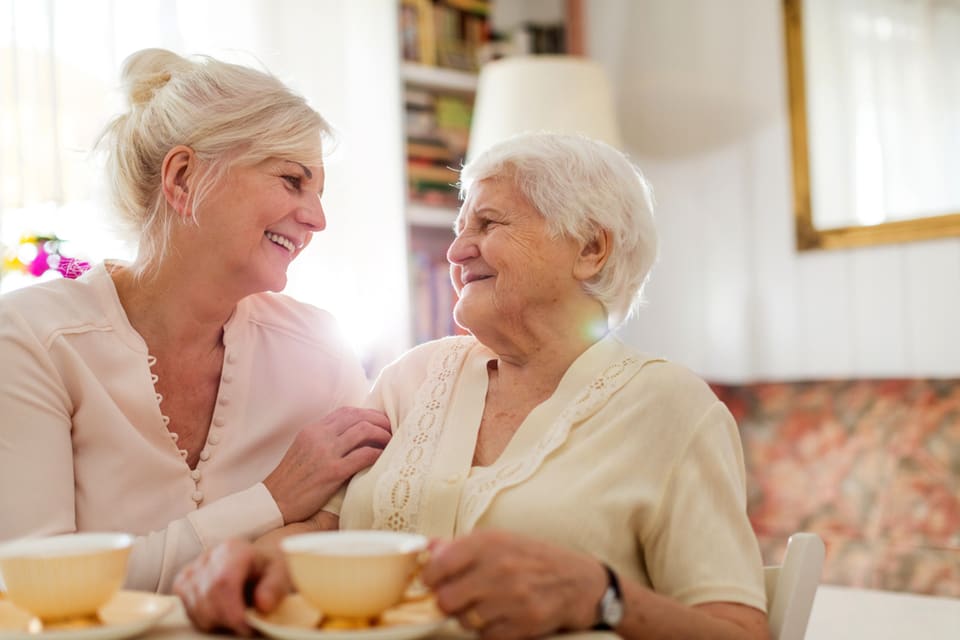 Let's face it, there are some difficult circumstances that can leave a person without the ability to do things on their own. Activities such as cooking, cleaning, driving, or even walking from room to room.
It is easy to assume that a person with this kind of issue is OK and can handle it, but really, they are human beings that are having a hard time. When a person that is used to taking care of themselves suddenly can't do it anymore it is pretty devastating.
It takes a special kind of person to have the kind of empathy and compassion that it takes to be there for another human being that needs a helping hand. A companion provides assistance with physical things as well as helps with emotional well-being.
When it comes to a person's need for companion care it all depends on the situation. Companions are not only for the elderly. Catastrophe and illness can strike anybody at any time regardless of age or any other physical factor.
Sudden illness

Automobile accident

Work accident

Accident at school
You never know what unforeseen misfortunes are lurking around the corner ahead in life. Anybody and everybody could potentially need companion care at some point in their life.
Key Benefits of Having a Professional Companion
Many people that are suffering from debilitating illnesses also suffer from loneliness and boredom. At any time a person is restricted to their home because they don't have the ability to leave there can be a lot of angst and depression involved.
One of the amazing benefits of having a companion is that there is somebody there to share the time with. Whether it be putting together a jigsaw puzzle, baking some cookies, playing a game of Go Fish, or just talking about the essence of life having somebody to share time with can lift the spirit and make things seem a lot less serious than they might be.
In addition to helping with chores around the house, a companion can also go out and do fun things like:
Going to lunch

Going to a park

Taking a peaceful ride

Getting fresh air
Another great perk to having a companion around during hours when nobody else can be available is that if there is ever a need for emergency services the companion will be able to think quickly and make the calls that could save a life.
Sometimes people that are having a hard time with mobility can unexpectedly fall or slip. If there is nobody around that can help a fallen person when they are injured the end result can be pretty grim.
Although we don't hear a lot about it, the effects of isolation can be pretty devastating over time. Yes, there are some people that prefer to be alone all of the time, but, this does not mean that isolation is a healthy way to live. Especially for a person that is having health issues.
It is pretty amazing when you understand just how much of a positive effect a person can experience simply by having some helpful company around when they need it the most.
Conclusion
Most of the people here in the United States are just trying to get by doing the best that they can. When tragedy strikes there is not much a family can do but roll with the changes. In any event, one of the best things to do for a loved one that needs help is to set them up with a companion that is educated about caring for people that need it and is compassionate about doing their job. There are millions of people that suffer from illnesses and injuries that leave them unable to care for themselves, so having the option to hire a companion is a huge blessing and something to be grateful for.